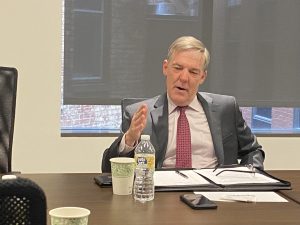 On July 7, Keidanren USA Hosted a roundtable discussion with Mr. Chris Johnstone, Senior Adviser and Japan Chair of CSIS.
Mr. Johnstone discussed his views on how to further deepen the U.S.-Japan relationship, expectations to the Japanese companies in the U.S. and his priorities as the Japan Chair, followed by Q&A session.
Also you can learn about this event in Japanese here.